Atlanta Georgia and Perimeter Termite and Pest Control
Let BayMorr Pest Solutions be your choice for your business or residential pest control, termite inspections and warranties. Allow our friendly and professional technicians to come give you a free quote.
BayMorr Services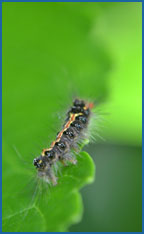 Pest Control
In the state of Georgia, all structures, whether home or business, new or old are susceptible to pests.
BayMorr Pest Solutions will perform both an interior and exterior inspection to determine any issues that are currently present at your home or business. We then will present our findings and discuss the best appropriate treatment for your situation. We let you choose what works best for you and your needs whether it is one time, monthly, quarterly or biannual pest control service. If you prefer, we also offer outside only inspection and pest service.
Common house hold pests include:
Ants, Roaches, Spiders, Silverfish, Earwigs, Crickets, Fire Ants, Scorpions, Millipedes, Centipedes, and More.
Termite Control
Termite infestation can be very costly for homeowners. Termites cause more damage to homes than fire, floods and other natural disasters combined. The good thing is termites can be prevented. We offer a traditional liquid termite treatment. This treatment can stop any existing termites from causing further damage as well as prevent any colonies from forming. We apply a liquid barrier around the perimeter of your home and under any adjoining slabs, dirt filled porches, and attached garages.
We also offer bait system installation using the Advance TBS (Termite Bait System). This is one of the leading monitoring systems in the industry.
Each home is different. We will be more than happy to come out and inspect the structure to determine which treatment would be best for you and your home.
Rodents
Rats, mice and squirrels are constantly looking for a food source, water supply, and harborage areas to stay warm and dry. When rodents find all three of these necessities, they will become reproducing machines. As a multitude of rodents infest your property, they pose a threat to your home. Not only are they destructive to your property but they have the potential to spread disease with their fecal matter and urine.
Mosquitos
There are many mosquito born viruses such as West Nile virus, Chikungunya, and encephalitis to name a few. Protect your home, family and friends with monthly yard treatments. BayMorr Pest Solutions would be more than happy to come to your home and give you a free quote for this service.
News and Tips
Mosquito Prevention!
Call now to schedule your Mosquito treatment. Protect those summer backyard memories!

Fire Ants!
Fire ants are on the march! Remember to pre-treat for Fire Ants in April and May.